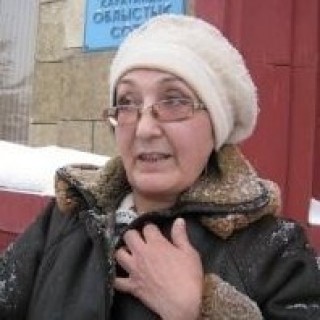 1 October 2013
Kazakhstan Court upholds psychiatric confinement of human rights lawyer
On 27 September 2013, Karaganda's regional court of Karaganda confirmed the decision of the Balkhash Court to approve the forced psychiatric confinement of lawyer Zinaida Mukhortova, thereby dismissing her appeal. The decision was taken in her absence, even though Zinaida Mukhortova's lawyers allegedly requested that the hearing would be postponed until October in order to ensure her presence in Court.
In August 2013, L4L called upon the Kazakh authorities to release Zinaida Mukhortova, as her forced psychiatric confinement seems to be connected to her legitimate activities as a lawyer. In September 2009, Zinaida Mukhortova, together with three other lawyers, sent a complaint to the president of Kazakhstan on the interference in the administration of justice by Member of Parliament Nigmatullin. In response to this complaint, a criminal investigation was launched against Zinaida Mukhortova for the "deliberate false filing of a complaint" under point 2, Article 351 of the Criminal Code. In connection to this investigation, a psychiatric examination was ordered and Zinaida Mukhortova was diagnosed with a 'delusional disorder'.
Since then, Mukhortova has been put into forced psychiatric confinement several times, most recently on 9 August 2013. L4L has grave concerns over the situation of Zinaida Mukhortova. It seems that the forced psychiatric confinement is an attempt by the government to curb her legitimate activities as a lawyer defending human rights in Kazakhstan.
For more information, click here.