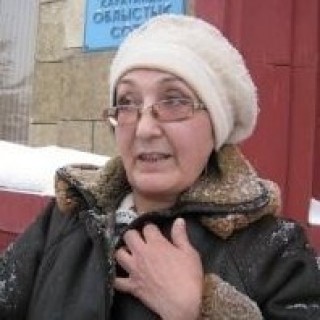 11 July 2014
Letter for Zinaida Mukhortova
In a letter Lawyers for Lawyers calls upon the government of Kazakhstan to release Zinaida Mukhortova if her forced psychiatric confinement is connected to her invaluable human rights activities. Reports by Kadyr Kasiyet, a human rights organization based in Kazakhstan, indicate that on July 2, 2014 Zinaida Mukhortova was taken by force by six men, suspected to be police officers in the guise of engineers, while visiting members of her family in Balkhash. She was forcibly admitted to a psychiatric clinic.
The forced psychiatric confinement of Zinaida Mukhortova seems to be connected to her legitimate activities as a lawyer defending human rights in Kazakhstan. On 12 February 2010, she was arrested in the courtroom of the Balkash city court, and held in pre-trial detention. In July 2010, a psychiatric examination was ordered and Zinaida Mukhortova was diagnosed with a 'delusional disorder'.
Zinaida Mukhortova was released but has been forcibly detained in psychiatric facilities several times since. After the Court ruled in August 2013 that the order to forcibly detain Mukhortova in a psychiatric hospital was legal, Mukhortova appealed this decision. In May 2014 the Supreme Court approved the confinement.
Zinaida Mukhortova is a lawyer with more than 10 years experience. She has also provided the local population with free legal consultations and has pubicly denounced cases of corruption and interference of political interests in the judiciary.
Please find the letter here.
The letters are also available in Russian (unofficial version).
Meer nieuws uit Kazakhstan