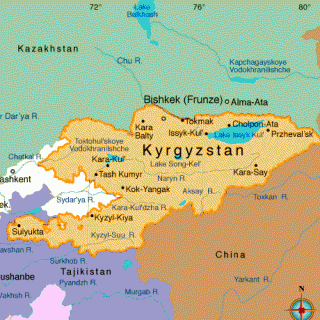 5 September 2014
Human rights lawyer Abdujaparov attacked in his office
Frontline Defenders informed Lawyers for Lawyers about the following: On 4 September 2014, an unknown individual attacked human rights lawyer Makhamajan Abdujaparov in his office. Makhamajan Abdujaparov is a senior lawyer of Jalal-Abad regional human rights organization Spravedlivost ("Justice").
The attack was caught on CCTV, and witnesses recorded the attacker's license plates. Later that day, the same car was reportedly seen parked in the car park of the regional department of Kyrgyzstan National Security Committee (KNSC). Makhamajan Abdujaparov filed a complaint requesting a police investigation of the attack. A few hours later, an employee of Spravedlivost, received a call from a KNSC officer telling them to refrain from filing any further complaints about the incident.
In his work with Spravedlivost, Makhamajan Abdujaparov has investigated cases where local police forces accused Uzbek entrepreneurs of falsifying their land possession documents, after which the police confiscated their lands. Human rights lawyers with Spravedlivost have reportedly been advised by the authorities not to intervene in cases of police torture. Some of the NGO's employees have been intimidated and threatened with criminal charges by the Prosecutor's Office and the KNSC, while some were summoned and interrogated by police in early 2014.
Please, click here for the original information.