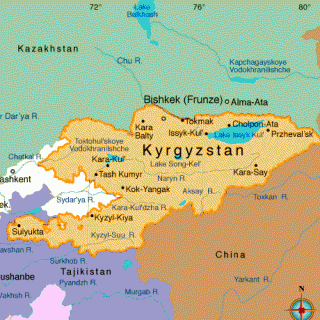 27 June 2015
Supreme Court decision protects the role of lawyers
On 25 June 2015, the Supreme Court of Kyrgyzstan upheld the decision of the Osh Regional Court to nullify search warrants issued against the organisation Bir Duino and two of its members, human rights lawyers Valerian Vakhitov and Khusanbay Saliev. This was reported by the International Commission of Jurists on their website.
On 27 March 2015, investigative officers from the  State National Security Committee searched the premises of the Osh based office of Bir Duino, on the basis of a court decision issued on 26 March 2015 by the Osh City Court. During the search, computers and other electronic devices were seized. On the same day, the apartments of Khusanbay Saliev and Valerian Vakhitov were searched, leading to the seizure of documents and USB drives. According to Article 29 of the Law on Lawyers and Lawyers' Activity of the Republic of Kyrgyzstan, such seizure is possible only in when the lawyer is a defendant in a criminal case.
The searches were reportedly related to the previous arrest of American journalist Umar Faruk on 25 March, who had been carrying Saliev and Vakhitov's business cards at the time of this arrest.
L4L welcomes the decision of the Supreme Court, and calls for Kyrgyzstan authorities to end harassment of human rights lawyers within the country.