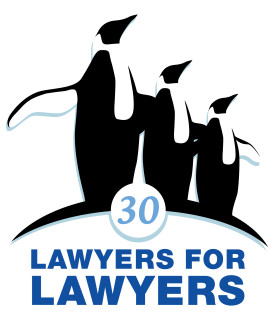 22 April 2016
Lawyers for Lawyers 30 years!
This year, Lawyers for Lawyers celebrates its 30th anniversary. In the past 30 years we have campaigned for countless lawyers, monitored trials, been on fact-finding missions and written many letters. Unfortunately the situation of lawyers has deteriorated in many countries during these 30 years. This means that the importance and the scope of our work has only increased.
In 2015, we campaigned for more than 150 lawyers in 30 countries. These were lawyers who were arrested, attacked, prosecuted and disbarred. Lawyers for Lawyers drew attention to their situation in every possible way: at the European Union and the United Nations, with the Dutch Government and in the particular lawyer's own country. You can read more about our actions in our Annual Report 2015.
We can only help all those lawyers who cannot freely practice their profession, with your support. Lawyers for Lawyers depends entirely on the donations we receive from lawyers and law firms. Therefore: Help us help! Information about donations can be found on our website.