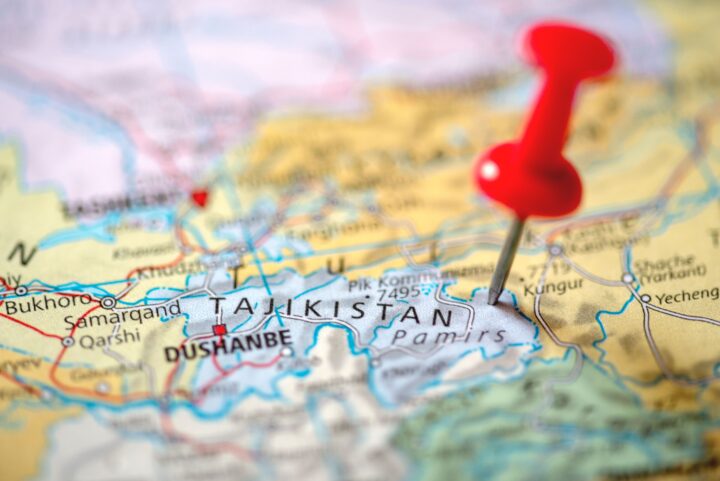 26 May 2022
Lawyers Day Tajikistan
Today, Lawyers Day, marks the 100th Anniversary of the establishment of the first Tajik Bar Association. However, the situation of lawyers in Tajikistan remains concerning and, on what should be a day of celebration, Lawyers for Lawyers would like to remember the human rights lawyers Burzurgmehr and Jamshed Yorov, Nuriddin Makhkamov,  Abdulmajid Rizoev, Shuhrat Kudratov and Ishok Tabarov.
Unjustly arrested on 28 September 2015 after he started representing leaders of the banned Islamic Renaissance Party of Tajikistan (IRPT), Burzurgmehr Yorov was charged with fraud, forgery and "arousing national, racial, local or religious hostility and extremism". After various trials that ignored international due process, he received a combined sentence of 28 years. His sentence has twice been reduced as a result of government amnesties, but he is still in prison with eleven years to serve. Jamshed Yorov, his brother, was arrested on 22 August 2016 on suspicion of "dissemination" of a state secret. At the time of his arrest, he represented the deputy chairman of the IRPT. After a closed trial, Jamshed was sentenced to 21 years in prison, but was later released under an amnesty. However, he was forced to flee Tajikistan in 2017 fearing harassment and re-arrest and now lives in political exile.
Nuriddin Makhkamov, a former colleague of Buzurgmehr Yorov who also represented members of the IRPT was arrested on 22 October, 2015. Charged with extremism- related offences he was tried with Burzurgmehr Yorov and sentenced to 21 years in prison. He is still in prison in Vakhdat City. We have no information that his sentence has been reduced
Abdulmajid Rizoev was arrested on 18 November 2020 and charged with "public calls for the performance of an extremist activity made using the mass media or the internet" after posting critical social media posts. On 14 June, 2021 he was sentenced to 5 years six months in prison. At the time of his arrest, he was providing legal assistance to Dushanbe residents whose homes were subject to demolition because of construction projects. He has also monitored reported human rights violations in the Tajikistan military.
Shukhrat Kudratov received a nine-year prison sentence in January 2015 on charges of fraud and bribery. At the time of his arrest in July 2014, he was a defence counsel for Zaid Saidov, a prominent opposition figure. Shukhrat Kudratov was arrested just days after he had sent an appeal to non-governmental organisations and diplomatic missions highlighting irregularities in the Saidov case. Released on 24 August, 2018 after serving just over four years, he has since been banned from practicing law, has received regular visits from police officers and had his passport confiscated by the authorities after he looked for work in Dushanbe.
Ishok Tabarov also represented Zaid Saidov. As a result of his legal work his family was targeted. His two sons were charged and convicted on bogus extremism charges and he himself died of a heart attack after his second son was arrested.
Meer nieuws uit Tajikistan