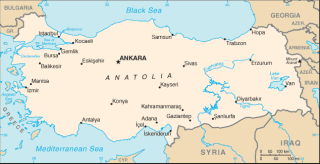 28 December 2021
Lawyers for Lawyers monitored 21st hearing in the Asrin case
A representative of Lawyers for Lawyers attended the 21st hearing in the Asrin case, which was held on 27 December 2021 in Istanbul.
Many organizations, Lawyers for Lawyers amongst them, believe the prosecution of the lawyers of this firm is connected to their work in representing Abdullah Öcalan. One of the accusations is that after meetings with Öcalan, who has been serving a life sentence since 1999, they allegedly passed messages from him to members of the PKK. The lawyers are charged with membership of a terrorist organisation and other terrorism-related activities.
Lawyers for Lawyers has been monitoring the case since 2012. So far, the case had not been heard in substance. The court session on 27 December 2021 was supposed to start at 9:00 a.m., but it was only called an hour later. However, once again no substantive hearing of the case took place during the session. Only the absence of some lawyers was discussed, after which the hearing was adjourned until 19 July 2022 at 09:30, pending the finalisation of some judgements by courts in Ankara and Istanbul related to the case at hand. Depending on whether there will be any substantive discussion in that session, Lawyers for Lawyers will be present again.