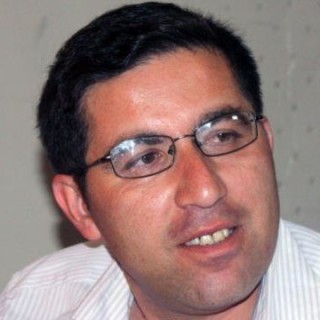 28 September 2020
Letter on the continued detention of Buzurgmehr Yorov
Today, exactly five years after the arrest of Tajik lawyer Buzurgmehr Yorov, Lawyers for Lawyers has sent a letter to the Tajik authorities calling for the immediate and unconditional release of Buzurgmehr Yorov.
Lawyers for Lawyers has grave concerns about the situation of our colleague, lawyer Buzurgmehr Yorov who was arrested on 28 September 2015. On 6 October 2016 he was found guilty of Mr. Yorov was tried for fraud, forgery, and "arousing national, racial, local or religious hostility and extremism". He was sentenced to 23 years in prison by the Dushanbe City Court. On 16 March 2017 the Supreme Court increased his sentence by two years for "disrespecting" the court and insulting government officials. In August 2017 another three years was added to his sentence after he was found guilty of "insulting the leader of the nation". In the mass amnesty of December 2019, Yorov's total sentence of 28 years was reduced by six years but he is still in prison with a very lengthy prison sentence.
On 12 June 2019 the United Nations Working Group on Arbitrary Detention (the "WGAD") – an independent panel of five human rights experts from around the world – issued an opinion calling for the release of Mr. Yorov. In its opinion, the WGAD found that the Government of Tajikistan had committed numerous violations of international law in arresting and detaining Mr. Yorov. It had determined that Tajikistan had denied Mr. Yorov his right to a fair trial and violated his freedom of expression and freedom of assembly. Despite this opinion, Mr. Yorov remains detained. Moreover, to date none of the measures proposed in the WGAD's opinion of 12 June 2019 have been implemented.
On this fifth anniversary of the arrest of Yorov on 28 September 2015, Lawyers for Lawyers respectfully urges the Tajik authorities to immediately and unconditionally release Buzurgmehr Yorov, and guarantee that all the measures requested by the WGAD in its opinion of 12 June 2019 are implemented without delay.
Meer nieuws uit Tajikistan