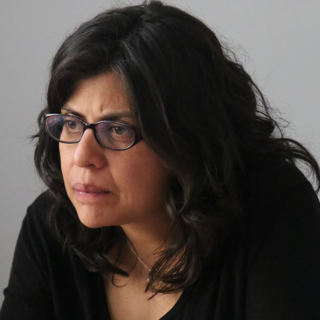 17 October 2014
Martin Ennals Award for human rights lawyer
On 7 October 2014, the Martin Ennals Jury presented Alejandra Ancheita with the 2014 Martin Ennals Award for Human Rights Defenders (MEA). Alejandra Ancheita is a Mexican lawyer and activist who leads the fight for the rights of the migrants, workers, and indigenous communities of her native country to raise their standard of living.
The Martin Ennals Award is awarded to human rights defenders who have shown deep commitment and face great personal risk. The aim of the award is to provide protection through international recognition. "Alejandra Ancheita's selection by the jury highlights the array of forces facing human rights defenders. Local governments and courts in working with powerful economic interests have led to public defamation and physical attacks," stated Martin Ennals Foundation Chair Micheline Calmy-Rey.
Alejandra Ancheita Film Portrait – Martin Ennals Award Laureate 2014 from Martin Ennals Award on Vimeo.