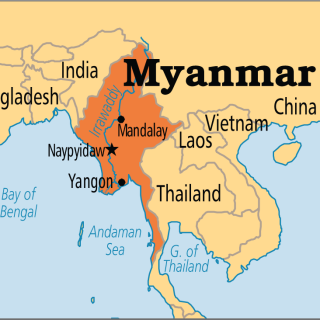 4 November 2015
Trial against human rights lawyer Khin Khin Kyaw
On October 14, a hearing took place in a case brought against lawyer Khin Khin Kyaw. This was reported by Frontline Defenders on their website.
Khin Khin Kyaw is a human rights lawyer and a member of a legal team representing more than 50 student protesters who participated in protests to oppose Myanmar's National Education Law in March 2015. These protests were cracked down violently by the police, and the students are prosecuted and detained for unlawful assembly, rioting, harming public servants, and public mischief.
On September 15, Khin Khin Kyaw was charged with "disrupting the court" under section 228 of the Penal Code. The charge is related to a hearing in the case of the student protesters at the beginning of September. Without providing any reasons, the judge in this case refused to accept a minor amendment to a legal motion Khin Khin Kyaw submitted in August 2015 on behalf of her clients. In response to the refusal, the individuals in the courtroom loudly accused the judge of being biased.
Lawyers for Lawyers fears that the persecution of Khin Khin Kyaw could be connected to her representation of the student activists. L4L is currently considering what actions to take on behalf of Khin Khin Kyaw.