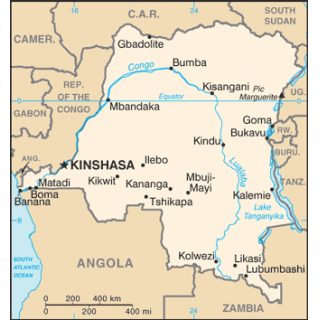 9 March 2016
Lawyers Connect2Protect visit the Netherlands
From 7 -12, March 2016, Justice and Peace, Lawyers for Lawyers and People with a Mission had organized a special edition of the 'The Hague Training Course" (THTC) for more than twenty human rights defenders and lawyers from the Democratic Republic of Congo, Burundi and Rwanda, who are living in precarious conditions because of the work they do. This special edition of the training on safety was conducted entirely in the French language and was aimed at reducing the vulnerability of the participants and to extend their international network. The training included visits to the Ministry of Foreign Affairs, the International Criminal Court and the Amsterdam Bar Association.
Lawyers for Lawyers prepared two full days of lectures, including a lecture on the Basic Principles on the Role of Lawyers.
The training is the next step in the long-term cooperation between Lawyers for Lawyers and Justice and Peace on the one hand and Congolese lawyers of the association 'Défense de la Défense' on the other. The project, called Connect2Protect, focuses on providing support to lawyers who frequently encounter obstacles and threats during the execution of their work. In 2015, seven lawyers from Lawyers for Lawyers and two program officers from Justice and Peace visited Kinshasa.
Meer nieuws uit Democratic Republic of Congo