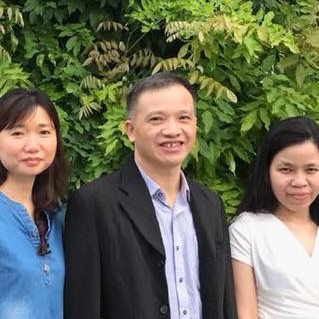 10 June 2018
Nguyen Van Dai freed and exiled to Germany
Human rights lawyer Nguyen Van Dai has arrived in Germany after his release from prison in Vietnam, the German foreign ministry said on Friday, two months after a conviction for attempting to overthrow the state that carried a 15-year jail term. This was reported on the website of Reuters.
Nguyen Van Dai arrived in Germany alongside his wife and his legal assistant, Le Thu Ha. His legal assistant was also released from prison, she was serving a nine-year sentence. "The German government welcomes the release of Nguyen Van Dai and Le Thu Ha," said the spokeswoman of Foreign Affairs, Maria Adebahr. "We see it as remarkable humanitarian step from the Vietnamese side and a good signal to the international community."
Nguyen Van Dai is the co-founder of the Vietnam Human Rights Committee and a prodemocracy activist. He has provided legal assistance to government critics and members of religious minorities. On 16 December 2015, Nguyen Van Dai was arrested while he was on his way to a meeting with delegates from the European Union as part of the annual EU-Viet Nam Dialogue on Human Rights. His house was searched, items of property seized, and he was transferred immediately to a detention centre. Hereafter, Nguyen Van Dai was held incommunicado for a long period of time.
On 5 April 2018, the Vietnamese human rights lawyer Nguyen Van Dai was sentenced to 15 years in prison and 5 years of house arrest. He was accused of "trying to overthrow the government". This is not the first time Nguyen Van Dai was arrested. In 2007, Van Dai was sentenced to 4 years imprisonment, also for spreading propaganda against the state. After he served his sentence in 2011, he was placed under house arrest for a while. All this has not stopped Nguyen Van Dai from promoting human rights. Besides his work as a lawyer, he writes blogs and articles about human rights in Vietnam.
In 2017, the United Nations Working Group on Arbitrary Detention(WGAD) published an Opinion calling for the immediate and unconditional release of Nguyen Van Dai. The WGAD found that Nguyen Van Dai's arrest and detention were arbitrary and designed to prevent him from exercising his right to freely express his views on the political and human rights situation in Viet Nam.
Lawyers for Lawyers will continue to closely monitor the situation of Nguyen Van Dai and Vietnam.