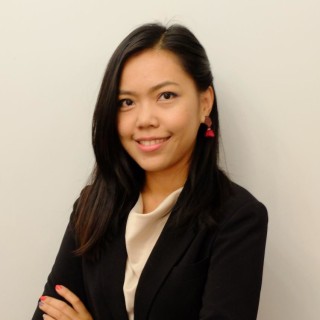 18 June 2018
One year after receiving the L4L-Award 2017: Sirikan 'June' Charoensiri
"Our work is far from over"
Thai human rights lawyer Sirikan Charoensiri – known to friends as 'June'- was the first woman to receive the Lawyers for Lawyers (L4L) Award one year ago. She was rewarded for her 'unwavering courage and commitment' in defending human rights in Thailand. We asked her what has happened since receiving the Award and her return to Thailand.
"I returned to Thailand to continue defending the rule of law, human rights and democracy as the military junta and all restrictive laws and orders remain the same. As I said at the award ceremony, our work is far from over".
The Dutch embassy in Thailand also organized a reception for you. How meaningful was that?
"In my experience, the Netherlands has always promoted democracy and human rights. Your country is very supportive of human rights defenders here in Thailand. The Dutch Embassy has supported me in different ways; sending their representatives to observe my cases, recommending me to apply for the Shelter City Program.
The reception at the Dutch Embassy was attended by diplomats, representatives from the international community, Thai civil society, academics and my colleagues. It was a small celebration of the courage of those who tirelessly fight for human rights and justice, whether in different roles or from different places, which in itself sent a clear message to the Thai authorities. International recognition, like the L4L Award, has to be continuous, serious and consistent so that Thailand is reminded that it should be, and must be, aware and cautious in its actions.  It must respect, protect and fulfil the human rights obligations of its people".
This year you were one of the token women from all over the world who received an International Women of Courage Award from the US Department of Foreign Affairs. That must be a special honor and form of recognition.
"Indeed, it was! And again, a message that the world has not forgotten that Thailand has not returned to democracy and that ongoing rights abuses by the military regime are being watched from afar".
Can you give some indication of your situation now? What charges are still pending and what is the progress?
"Currently, I am charged by the police with a raft of criminal offences in three different cases. They include sedition, violating a ban on political gatherings of five or more people, reporting false information to the police and refusing to comply with an official order and concealing evidence. All are related to my legal representation and protection of my student activist clients in 2015. All three cases are pending, none has as yet been formally indicted in court. As regards the case where I refused to consent to a search of my vehicle without a warrant when it was claimed that my clients' mobile phones were being sought, and where police formally charged me with two offences (refusing to comply with an official order and concealing evidence) in May 2016, the progress of this case is still, after exactly two years uncertain. In fact, the public prosecutor has postponed its decision (to indict or not) more than 10 times. For this case, I will have to report myself again on 19 June to hear their order. In sum, the judicial harassment against me remains and has subjected me to an uncertain fate".
The military have been in power since May 2014. What is the current situation in Thailand, from a human rights perspective?
"The military junta, called the National Council for Peace and Order (NCPO), remains in full power and has enjoyed sweeping and unchecked power under its self-written interim constitution of 2014, despite the new constitution that was promulgated in April 2017. The head of the junta has issued over 180 orders in which the military are given immunity from judicial scrutiny and legal challenges. Restrictive orders imposed by the junta are still in effect.  The military can arrest and detain a person for up to seven days without charge and there is a ban on political gatherings of five or more people. At least 2408 civilians have been prosecuted in military courts. Moreover, the promised elections have been postponed at least four times over the last three years. Earlier this year, some people started protesting against further delays. But the suppression of freedom of expression and peaceful assembly is as severe as it has always been. Safeguards of human rights are at their weakest under military dictatorship and are bleak unless Thailand returns to democratic and inclusive governance".
Text: Johan van Uffelen