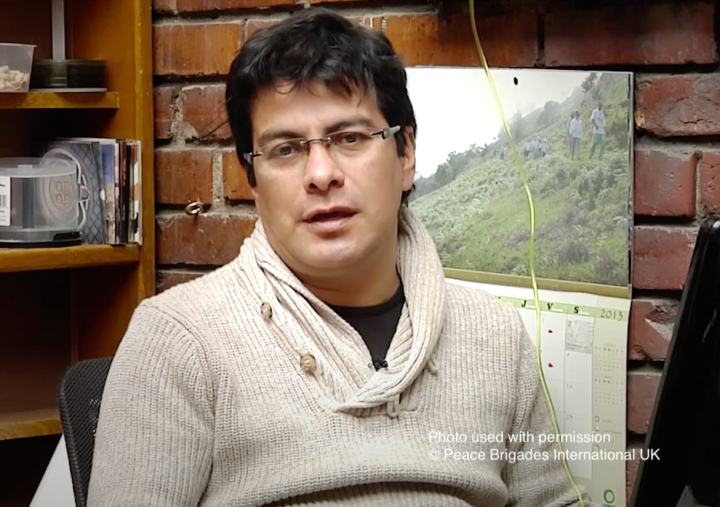 30 June 2020
Online event with Colombian lawyer Danilo Rueda
Danilo Rueda is the Executive Secretary of the Inter-Church Commission for Justice and Peace (CIJP), a human rights organisation with more than 31 years of experience of working to expose human rights and environmental violations in the conflict regions of Colombia. Despite continued death threats, Danilo Rueda courageously works to challenge the climate of impunity and to defend the rights of grassroots communities. The Caravana is particularly concerned about recent allegations of unlawful surveillance activities by the Colombian National Army on 130 individuals between February and December 2019, and Danilo is one of them.
This will be a unique opportunity to discuss access to justice, risks to lawyers and implementation of the Peace Accord, particularly at times of COVID-19. We will hear from him what the legal community in the UK and Europe can do to support Colombian lawyers in light of the increasingly hostile environment they are facing in Colombia.
The event starts at 6 pm UK time.