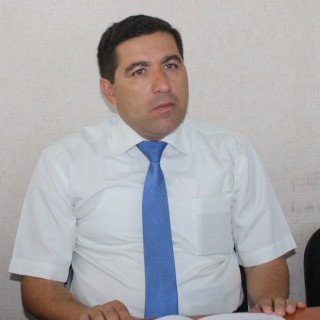 6 December 2019
Prison sentence Yorov shortened by six years
On 26 November 2019 the 28-year prison sentence of jailed Tajik lawyer Buzurgmehr Yorov was shortened by six years. This was part of a recent mass amnesty in Tajikistan, as reported by Radio Free Europe Radio Liberty. 
Yorov is one of Tajikistan's most eminent human rights lawyers, a reputation developed by taking on a number of high-profile legal cases, representing individuals prosecuted by the government of Tajikistan on politically-motivated charges. Before imprisoning him, authorities attempted to dissolve his law firm to prevent him from providing a legal defense to people the government sought to lock away.
Yorov was originally sentenced to 23 years on charges of issuing public calls for the overthrow of the government and inciting social unrest. This sentence was later extended by five years after a court in Dushanbe found him in contempt of court, as well as guilty of insulting a government official. At the time of his arrest, Yorov had just started to represent thirteen senior leaders of the Islamic Renaissance Party of Tajikistan (IRPT), a group that was later banned in 2015 as a terrorist organisation. Yorov has repeatedly denied any wrongdoing, insisting that his trial was a politically motivated response to his defence of members and leaders of the IRPT. The United Nations Working Group on Arbitrary Detention has issued an opinion finding the detention of Tajik human rights lawyer Buzurgmehr Yorov to be a violation of international law. 
Since his imprisonment Yorov's family members have alleged that he has been subjected to regular beatings — accompanied by threats, insults and harassment — by officials at the detention centre. Last September Yorov was awarded the Faiziniso Vohidova Human Rights Prize for his contribution to the development of democratic institutions and civil rights in Tajikistan.
Meer nieuws uit Tajikistan