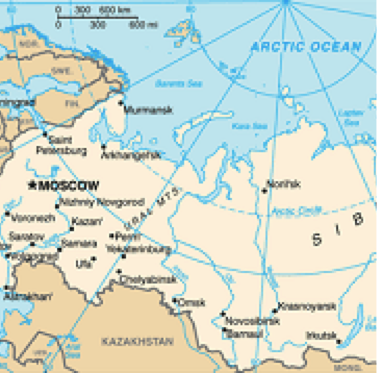 17 June 2020
Prosecution and detention of protesting lawyers in Russia
On 31 May 2020, known as the Day of Russian Advocacy in the Russian Federation, lawyers Daniil Berman, Alexander Redkin, Dmitry Zakhvatov and Yekaterina Seleznyova were detained during their peaceful protest against the use of force by police officers on their colleagues in the Kabardino-Balkaria Republic.
On 21 May 2020, the authorities in the Kabardino-Balkaria Republic (KBR), located in the North Caucasus, used physical force against lawyers Diana Tsipinova, Ludmila Kochesokova and Natalya Magova who were trying to provide legal assistance to their colleague Ratmir Zhilokov. Ms. Tsipinova resisted the force used against her and was consequently detained and threatened with sexual assault. The KBR Investigative Committee charged her and Mr. Ratmir Zhilokov with the criminal offence of using violence against an officer, provided by Article 318§1 of the Criminal Code of the Russian Federation.
Moreover, during a court hearing concerning pre-trial restrictions that took place on 30 May, a restraining order of 2 months was issued against Ms Tsipinova and Mr. Ratmir Zhilokov. The order amounted to a house arrest and preventing the lawyers from performing their professional activities. Reportedly, only 8 out of the 50 lawyers who came to participate in the court hearing were refused by the guards on the grounds of "anti-virus measures".
On 31 May 2020, the four lawyers Daniil Berman, Alexander Redkin, Dmitry Zakhvatov and Yekaterina Seleznyova started picketing in front of the building of the Investigative Committee of the Russian Federation to draw public attention to the situation of their colleagues in the KBR and to express concern about systematic violations of lawyers' professional rights in Russia. Subsequently, the 4 lawyers were detained and charged under Article 3.18.1§2 of the Moscow Code of Administrative Offences (violation of self-isolation regime). 15 lawyers, who arrived to the police station a little later, were denied access to their clients and were forced to wait outside in heavy weather conditions. Not long after, the picketing lawyers were released, but their cases are up for review by the Join Administrative and Technical Inspectorates of the City of Moscow on 18 June 2020.
Lawyers for Lawyers is concerned about the judicial harassment of the lawyers and will continue to monitor their cases and their planned verdict on 18 June.
Meer nieuws uit Russian Federation