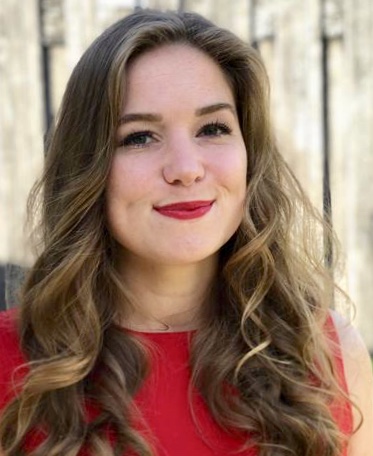 22 August 2019
Ren voor advocaten in het nauw
Met elke mijl die je loopt, breng je de doelen van Lawyers for Lawyers dichterbij
Tekst: Johan van Uffelen
Een persoonlijke sportieve uitdaging, maar ook een uiting van loyaliteit met collega-advocaten die in hun beroepsuitoefening worden belemmerd. Ren voor Lawyers for Lawyers tijdens de Dam tot Damloop 2021!
Iedere stap, iedere mijl, iedere euro sponsorgeld draagt bij aan de activiteiten van Lawyers for Lawyers. En met jouw deelname steun je dus advocaten, overal ter wereld, die vanwege hun werk worden gehinderd, bedreigd of zelfs worden vastgezet.  Haal op 19 september de finish van de 36e editie van de Dam tot Damloop. Het grote hardloopevenement van de Dam in Amsterdam (feitelijk de Prins Hendrikkade) naar Zaandam, via de IJtunnel. Een parcours van 10 mijl (16,1 km).

Jaarlijks kunnen 50.000 hardlopers meedoen. Lawyers for Lawyers heeft een aantal exclusieve inschrijvingskaarten voor individuele advocaten of kantoren die voor het goede doel willen lopen.
Eén van hen is Kim Helwegen, advocaat bij  Jaeger Advocaten. Zij liep in 2019 voor de derde keer mee.
Je bent een fanatieke hardloopster?
(Lachend) ,,Nou ja, ik heb periodes waarin ik zeer fanatiek sport. Maar dat is afhankelijk van hoe druk ik ben met werk. Van oorsprong ben ik een verdediger en een echte vechtersbaas. Wedstrijdjudo was mijn passie."
Sluit mooi aan bij je werk..
,,Jij zegt het. Toegegeven, ik vind dat terug in mijn werk als advocaat. Mijn sportieve uitdaging vind ik in hardlopen en sinds kort wielrennen. Ieder jaar neem ik mij opnieuw voor om via een vast trainingsprogramma te trainen en ieder jaar kom ik er achter dat dit niet voor mij is weggelegd. Ik luister goed naar mijn eigen lichaam en gevoel. Gelukkig heb ik een goede basisconditie, waardoor het lukt om wedstrijden lekker uit te lopen."
De Dam tot Damloop gaat je weer lukken?
,,Mijn streven is om waardig over de finish te komen en vooral te genieten van Amsterdam, de hardlopers om mij heen en niet in de laatste plaats de geweldige sfeer dankzij het publiek."
Wat is jouw motivatie om specifiek voor Lawyers for Lawyers te lopen?
,,Iedereen heeft het recht zich te verdedigen. In sommige landen wordt het advocaten helaas onmogelijk gemaakt om de belangen van hun cliënt te behartigen. Ze worden geïdentificeerd met hun cliënten of zaken die zij doen. Hartverscheurend vind ik dat. Via Lawyers for Laywers kan ik toch een steentje bijdragen om vakgenoten in nood te helpen. En ik hoop anderen stil te laten staan bij het feit dat ons werk als advocaat niet overal vanzelfsprekend is. Én vooral hoe dankbaar wij moeten zijn dat wij ons werk in de regel wel in vrijheid kunnen doen."
Tegen advocaten die een sportieve uitdaging zoeken zou ik willen zeggen: Ren volgend jaar vooral lekker zelf mee voor onze vakgenoten in nood!"
Kim Helwegen (1987) studeerde zowel fiscaal recht als strafrecht in Tilburg. Eerder werkte zij als fiscalist. Sinds 2013 is zij werkzaam in de advocatuur. Ze werkt nu bij Jaeger Advocaten als strafrecht advocaat, gespecialiseerd in financiële en fiscale fraudezaken.