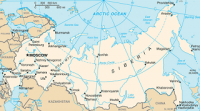 23 August 2013
Lawyer keeps his license after successful campaign
On 19 August 2013, L4L was informed that Russian lawyer Farid Murtazin could be stripped of his attorney status following a complaint from the Investigative Committee.  After several organizations, including Lawyers for Lawyers, appealed against this Murtazin received informal but reliable assurances from the Bar Association (Advokatskaya Palata) that his lawyer's licence will not be withdrawn.
In June 2013 the Russian Investigative Committee, the main federal investigating authority in Russia and subordinate to the President, filed a complaint against Murtazin. According to this complaint, Murtazin repeatedly failed to attend investigative proceedings during the pre-trial investigation stage of the so-called 'Bolotnaya' case, in which Murtazin represents one of the Bolotnaya detainees. Furthermore, the Investigative Committee stated that Murtazin took too much time to familiarize himself with the 64 volumes of the criminal case against his client. The Investigative Committee concluded that this was an attempt to drag out the pre-trial investigation and a violation of his client's right to an effective legal representation.
Farid Murtazin denied all allegations, believing that the complaint of the investigative committee was an attempt to take him off the case for his successful defense of his client.
There are regular reports of law enforcement officials in Russia subjecting criminal defense lawyers to harassment and pressure to remove or prevent them from working as defense counsels in specific cases. In the last months, L4L campaigned for several lawyers in Russia that were intimidated, harassed, or even killed in connection to their professional duties as a lawyer.
Meer nieuws uit Russian Federation