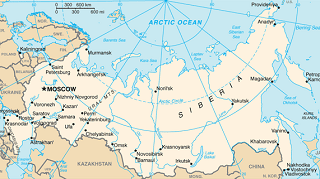 3 December 2014
Lawyer killed together with his wife
Russian lawyer Vitaliy Moiseyev and his wife Elena Moiseyeva were murdered on 24 October 2014. They were reportedly shot at least 30 times. Lawyers for Lawyers has reason to belief that they were killed because of Mr. Moiseyev's legitimate legal activities.
Mr. Moiseyev represented Sergey Zhurba, a key witness in a case concerning a significant number of killings by members of a criminal organisation active in Moscow particularly during the 1990s. The case concerned the head of the criminal gang, Dmity Belking, and his accomplice Oleg Pronin. On 23 October 2014, Dmity Belking and Oleg Pronin were found guilty of committing 22 murders and 11 attempted murders as well as a number of other crimes. Thus, the killing of Mr. Moiseyev happened the morning following the verdict against the leader of the gang. Moreover, the killing took place only a few hours before Mr. Moiseyev was to testify in court in relation to a separate case against leaders of the Orekhovskaya gang.
This is the second killing of a lawyer representing Sergey Zhurba in this case. Earlier this year, on 23 September, lawyer Tatiana Akimtseva was shot near her apartment. Allegedly, she had received threats before being murdered.
Lawyers for Lawyers has grave concerns about the killing of Mr. Moiseyev and the deteriorating situation of lawyers in the Russian Federation. Lawyers for Lawyers called on the Russian authorities to carry out  a prompt, thorough, impartial and transparent investigation into the killing of Vitaliy Moiseyev, so as to identify all those responsible and bring them to justice.
Meer nieuws uit Russian Federation