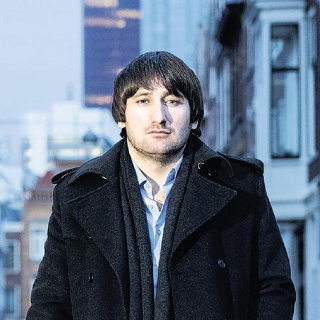 26 April 2013
L4L Magamed Abubakarov to receive Lawyers for Lawyers Award
Magamed Abubakarov, a Russian human rights lawyer specialized in terrorist cases in the North-Caucasus, will receive the Lawyers for Lawyers Award 2013. Magamed Abubakarov will accept the award on 31 May at the end of a seminar called 'Lawyers controlled, independence at stake?', which will be held at the offices of NautaDutilh (WTC) in Amsterdam. An expert jury selected Abubakarov because of his "exceptional courage and persistence".
Since 2004 Magamed Abubakarov has been working on politically sensitive cases relating to terrorism, illegal detention and torture in the Northern-Caucasus, especially in the Russian autonomous republics Chechnya and Kabardino-Balkaria. Due to his work he is constantly threatened and intimidated. In December 2011, Magamed Abubakarov was hit by a car in suspicious circumstances and seriously wounded. Authorities refused to investigate the case.
Magamed Abubakarov (1980) is defending several clients (including an ex-detainee from Guantanamo) in a mass criminal trial concerning the 2005 raid of government buildings in Nalchik, the capital of Kabardino-Balkaria. Allegedly, these raids by armed civilians were a response to the repressive measures taken against the mainly Islamic population in the Northern Caucasus. According to the government they constituted a separatist coup by Muslim terrorists.
In 2012, Magamed Abubakarov was a guest of The Hague's Shelter City Program for three months to enable him to recover from the ongoing intimidation he experiences while doing his job as attorney. In 2013 he returned to Nalchik where he continues to represent his clients despite the ongoing threats.
Human rights lawyers from across the world were nominated for the Award from whom the expert jury (Ms Heikelien Verrijn Stuart, Mr Theo van Boven, Mr Egbert Myjer and Ms Els Swaab) chose Magamed Abubakarov. The Lawyers for Lawyers Award was created by the Dutch Civil Society Organization Lawyers for Lawyers (L4L), an organization that has committed itself to enable lawyers to practice law freely and independently in conformity with international law, the Universal Declaration of Human Rights and the Basic Principles on the Role of Lawyers.
Shahzad Akbar from Pakistan and Olga Hamadi and Gustaf Kawer from Indonesia deserve special mention, as they were designated second and third respectively on the Jury's shortlist.
In addition to it being a special memento, L4L hands out this Award every two years with the aim that the attention and publicity that comes with it will offer the recipient additional protection in the discharge of his/her professional duties.  
Award ceremony
The award will be presented to Abubakarov by the recipient of the first Lawyers for Lawyers Award in 2011,  Alec Muchadehama, at the end of a seminar that is organised on the occasion of the award presentation (see the program and the topics of discussion for the working group sessions here).
The award ceremony begins at 16:30 hrs, the seminar will start at 13:00 hrs. 
More information
For more information, please contact
Adrie van de Streek, Executive Director of L4L (+31.6 262 743 90)
Phon van den Biesen, President of L4L (+31.6 520 612 66)