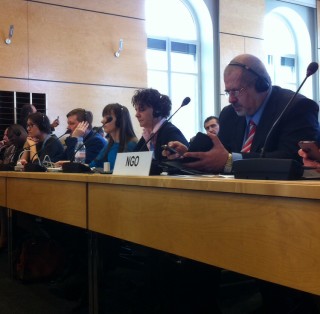 16 March 2015
Oral statement to Human Rights Committee
Today Lawyers for Lawyers delivered an oral statement to the Human Rights Committee for the review of the Russian Federation's compliance with it's international human rights obligations.
Lawyers for Lawyers highlighted the Russian Federation's failure to protect its lawyers and ensure the right to effective legal representation.
Lawyers increasingly face threats, physical attacks and harassment in relation to their work. Recently, at least two lawyers have been killed and three were severely beaten. Many more received (death) threats.
Russian investigative authorities also increasingly try to exclude lawyers from cases by all means. Recent examples, such as those of Mark Feygin, Georgy Antonov and Yegor Mylnikov, show that investigators demand lawyers to testify in their client's cases, issue fabricated complaints against lawyers and put pressure on clients to replace the lawyers of their choice.
Lawyers for Lawyers called upon the Human Rights Committee strenghten its previous recommendations to the Russian authorities to ensure that lawyers can do their work safely and independently. Read the full statement here. Click here for a Russian translation of the oral statement.
Meer nieuws uit Russian Federation