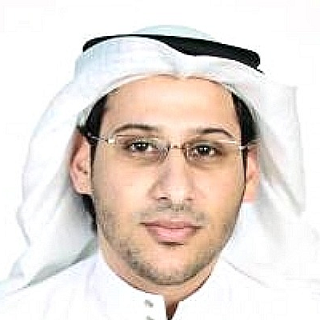 13 January 2015
Waleed Abu al-Khair sentenced to 15 years on appeal
Yesterday, on 12 January 2015, the Specialised Criminal Court in Riyadh held a session in which it sentenced prominent human rights lawyer Waleed Abu al-Khair to serve fifteen years in prison; previously this had been fifteen years in prison, with five years suspended, but the court removed the suspension and ordered the full sentence should be served. Throughout the hearing his legs were shackled.
On 6 July 2014, he had received the primary sentence of 15 years in prison, with five years suspended, and a travel ban of equal duration as well as a fine of 200,000 SR. (approximately 45.000,- euros). The Public Prosecutor has appealed the primary sentence at the Court of Appeal in Riyadh, which said that he should serve the entire 15 years sentence, as he had not retreated or apologized to the court.
Abu al-Khair sent a letter to the Court on 26 June 2014, stating that he does not recognize the legitimacy of this court and has maintained his position during this last hearing. The jurisdiction of the Specialised Criminal Court is to deal with terrorism related cases, but it is increasingly being used to target human rights defenders.
The charges brought against him include 'antagonizing international organisations against the kingdom', relating to his engagement with international human rights mechanisms including the UN system. Other charges are 'incitement of public opinion against authorities' and 'setting up and supervising an unlicensed association.´
Waleed Abu al-Khair is a prominent human rights lawyer in Saudi Arabia and he is the head of the Monitor of Human Rights in Saudi Arabia. In that capacity he won the Olof Palme Memorial Fund-prize in 2012. He was also the lawyer of blogger Raif Badawi, who is imprisoned as well and received his first 50 lashes last Friday 9 January 2015.
Waleed Abu al-Khair was arrested on 15 April 2014 and taken to Al-Ha'ir prison in Riyadh, where he is believed to have been placed in solitary confinement and ill-treated.
Meer nieuws uit Saudi Arabia