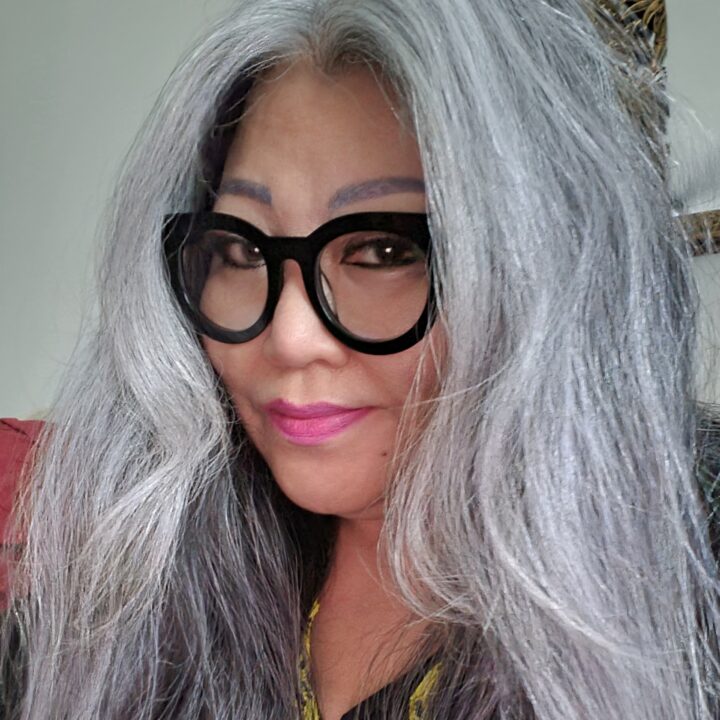 7 April 2022
Siti Kasim: "Don't be afraid to speak up to what you think is true"
Lawyers for Lawyers presents the "Highlighting the Work of Female Lawyers from Asia" interview series. This series will highlight the important work of inspiring female lawyers from Asia. We will address the general challenges these lawyers face as women in the male dominated legal profession, solidarity and empowerment among female lawyers, examples of sexism in their work space and how they respond to those situations.
We kick off our series with an interview with lawyer and human rights defender Siti Kasim from Malaysia. As a lawyer, she represents indigenous communities and takes on amongst others, cases that have a religious angle. She is not afraid to speak up against laws or systems that have a negative impact on human rights. She speaks on public events and conferences to empower and inspire students and young lawyers, as, in her words "they are the future".
How did you experience entering the male dominated legal profession at the start of your career?
"I only started practicing law in my forties. As a result, I didn't feel as fragile as some younger female lawyers might feel, due to my age and experience. Personally, I never felt intimidated by men or women, because when I feel that something is not right, I immediately demand that something is done about it. I feel that a problem of intimidation plays a bigger role for younger lawyers and that is something that really needs to be improved. Last year for example, it was all over the news that a 27-year-old lawyer has filed a lawsuit against a legal firm and one of its partners, claiming she was sexually harassed when she was undergoing pupillage.[1] How people experience intimidation is subjective, but as soon as women feel harassed, there should be a way to complain about it."
Why do you think it's important that women are also equally represented in the legal profession?
"There are actually more female lawyers in Malaysia then men, but in the government, women are probably not equally represented. The leaders look down on women like in any other country that is very discriminative towards women. Male lawyers behave more like 'bullies' sometimes than women; they will use more dirty tactics if they find that other lawyers are threatening their position, so women have more obstacles when they compete with men."
Would you say that you face any challenges as a female lawyer working in Malaysia?
"Malaysia is a mainly Muslim country, but I am not the most typically looking Muslim. I speak up, I swear and say what I think, I am outspoken. Malay women often judge me for what I do. As a result, I get a lot of bad things written about me and questioning my faith and questioning me as a woman. People are often trying shame me in order to try to demonize me. So, I am an easy target, but I would be stupid if I would not speak up for myself."
Do you feel that female lawyers can take up any cases they would like?
"Of course they can. I don't think they should feel afraid or not capable. In Malaysia there is not really a limit to what we can do as women. However, there is discrimination. For example, a female colleague of mine was told that she had to wear a headscarf is she wanted to be promoted. She was too afraid to speak up, but also refused the request, so she didn't get the job. This is problematic, as she should be able to freely practice the law."
Are female lawyers in Malaysia organized in associations or groups?
"Yes, there is a lawyers association for women in Malaysia. They organise a conference every year. It would be interesting to connect them with Lawyers for Lawyers, as a lot of organisations feel stronger when the international community shows interest and find out what they are going through. Lawyers for lawyers has been very helpful for me, because when there is international involvement the local Malaysian authorities are a bit more careful to continue unlawful acts."
Do male lawyers also support their female colleagues when they experience unequal treatment or discrimination?
"Yes they do. I can't speak for all of course. I do believe that a lot of male lawyers are feminists too."
If you could give a tip to young female lawyers or law students, what would that be?
"I would say "be brave", because being a lawyer you are already one step ahead of the others. As a lawyer we look things through a different set of glasses, we look at things from the perspective of the law. Secondly, do not be in fear. Fear is our number one enemy. It is important for you female lawyers to use our knowledge for the good and benefit of the general public. Don't be afraid to speak up to what you think is true. The most important thing is to try and be yourself and don't feel lesser to or intimidated by anyone. "Just do it" as Nike says. If you are younger then you are more likely to doubt yourself: am I right or not? The confidence level is not there yet. But don't learn by being quiet, you can only learn by making a mistake or by asking a question. Women lawyers face a little bit more of a challenge than male lawyers, but don't think you are any lesser than the male lawyers, we are all the same."
What can be done to improve the position of female lawyers in Malaysia? Or are there already practices in place that support female lawyers?
"The bar has been very proactive about the recent claims of discrimination of female lawyers. In terms of law there is no discrimination against women is not allowed, so the law does not allow discrimination against women. However, it is all being interrelated by how female lawyers are nurtured and learned to be small. Some women are being coached and nurtured in such a way that they don't go against their male colleagues because of their cultural or religious background. This results in that they are constantly in fear to go against their male colleagues or to be ostracized by their families. Everything is connected in a way, we are all equal in the eyes of the law. These laws are there for us to use, but it is a matter for female lawyers to be empowered and knowledgeable of the availabilities to actually use the law to defend themselves."
[1] https://www.freemalaysiatoday.com/category/nation/2021/11/24/lawyer-sues-ex-firm-partner-for-alleged-sexual-harassment/
Disclaimer: The views expressed in this interview are those of the interviewee and the author and do not necessarily reflect those of Lawyers for Lawyers.