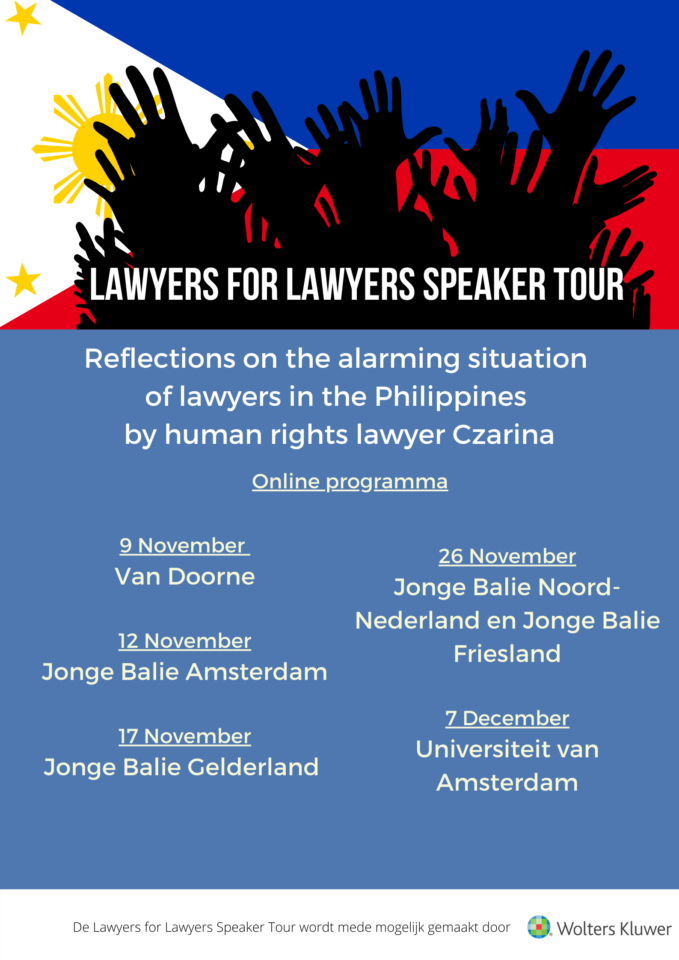 11 November 2020
Speakertour with lawyer Czarina
Lawyers for Lawyers is starting an online Speaker Tour with Czarina, a human rights lawyer from the Philippines.
As part of the Speaker Tour, Czarina will talk to lawyers from the law firm Van Doorne, lawyers who are connected to the Young Bar Associations of Amsterdam, Gelderland, Noord-Nederland and Friesland, and students from the University of Amsterdam.
During the online presentations, Czarina will reflect on the alarming situation of lawyers in the Philippines. All the presentations that will take place are closed sessions, which means that registation is not possible. However, a recap of the Speaker Tour will be published after the Speaker Tour has ended.
Lawyers for Lawyers would like to thank Wolters Kluwer for making the Speaker Tour possible!
Meer nieuws uit Philippines