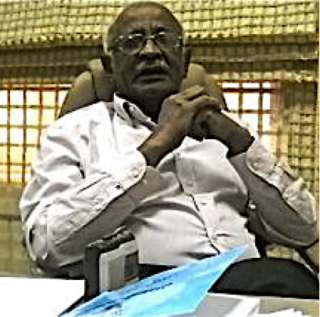 9 April 2015
Madani and Eisa released
On 9 April, Amin Mekki Medani and Faruq Abu Eisa were released after the Minister of Justice decided to freeze the case against them pursuant to his powers under Article 58 of the 1991 Criminal Procedure Law.
Madani is a prominent human rights lawyer, President of the Confederation of Sudanese Civil Society and Vice President of the Civil Society Initiative.  Farug Abu Eisa is a former lawyer and chairman of the Sudanese opposition umbrella group, the National Consensus Forces (NCF).
In December 2014, Madani and Eisa attended peace negotiations in Addis Ababa, Ethiopia. These negotiations culminated in the signing of an agreement on behalf of the participating civil society organisations, the so-called 'Sudan Call', aimed at bringing democracy to Sudan and to bring an end to the war.
Shortly upon their return to Khartoum, Madani and Eisa were arrested. It is reported that National Intelligence and Security Services (NISS) officials arrested them, without a warrant or explanation. Since then, various charges were filed against them, including "founding and running a terrorist organisation", "undermining the constitutional system" and "waging war against the state", which are capital offences. The Special Anti-Terrorism Court in Khartoum began the trial against Medani on 23 Febuary 2015.
In December of last year Lawyers for Lawyers sent a letter to the Sudanese government, urging them to unconditionally release the two lawyers and ensure their personal and professional safety. L4L welcomes the release of Amin Makki Madani and Faruq Abu Eisa, and will continue to urge the Sudanese authorities to put an end to all acts of harassment and intimidation against human rights lawyers.