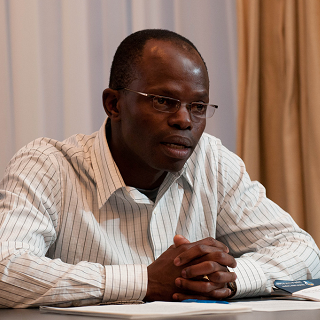 23 September 2015
Lawyers for Lawyers and 3 organisations submit joint UPR report
On 21 September, Lawyers for Lawyers, together with the Southern Africa Litigation Centre (SALC), the International Bar Association's Human Rights Institute (IBAHRI) and Judges for Judges (J4J), submitted a joint report for the Universal Periodic Review of Swaziland.
In the report, the organisations raise their concerns with regard to the continued suppression of freedom of expression, association and assembly in the country, which is often accompanied by other human rights violations; the absence of the rule of law, lack of external and internal independence of the judiciary; as well as the failure of Swaziland to guarantee effective access to legal services provided by an independent legal profession as set out in the UN Basic Principles on the Role of Lawyers.
Since the last review in 2011, Swaziland has taken some steps to improve the legal framework for the protection of human rights in the country. However, Swaziland still has not enacted other laws it undertook to enact. A number of human rights concerns raised in Swaziland's last UPR remain and appear to have deteriorated. In addition, the organisations are concerned about the apparent lack of independence of the judiciary resulting in a violation of the right of access to justice and to an effective remedy, as well as undue interference with the independence of lawyers. The prosecution of lawyer Thulani Maseko is a clear example of that.
Read the full report here.