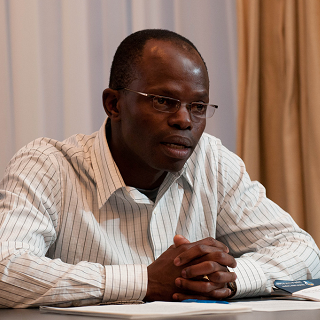 1 July 2015
Thulani Maseko released from prison
On 30 June, the Swaziland Supreme Court ordered the release of human rights lawyer Thulani Maseko and journalist Bhekithemba Makhubu. The State conceded that it had no case against them and they were set free.
Since 17 March 2014, when they were arrested, they were in prison. On 17 July, they had been convicted to a two year sentence for contempt of court, after a trial that is widely seen as unfair. The presiding judge in the case was named in one of the articles published in The Nation magazine, the publication of which led to their arrest. In these articles, the two raised concerns about the lack of judicial independence and impartiality in Swaziland.
Lawyers for Lawyers welcomes their release.