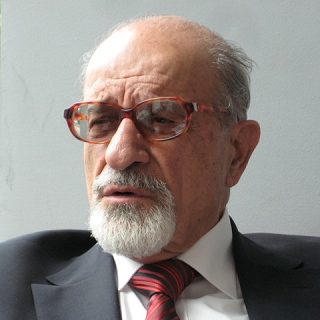 9 March 2011
Syria 80 year old Haitham al-Maleh released
On 8 March 2011, 80 year old Syrian lawyer Haitham al-Maleh was released from prison after 1.5 year. He was detained since October 2009 and was convicted to a three year sentence on 7 July 2010 for allegedly 'spreading false information that was damaging for the morale of the nation', 'weakening national sentiments' and 'slandering a government institution'. He had been arrested in 2009 after he had given a phone interview two days earlier. When he was in detention for one year in October 2010, he received the Alkamara award for the perseverance and courage with which he fought for human rights in Syria. In 2006, he received the Dutch 'Geuzenpenning'-award.
His colleague lawyers Muhanad al-Hassani and Mustafa Ismail, who have both been convicted for working as a lawyer in a similar way as Al-Maleh, have not been released yet. They serve sentences of 3 and 2.5 years respectively.
Here you can find a video of Al-Maleh, recorded 10 March 2011, where he speaks to the Syrian youth and calls on them not to give up hope.