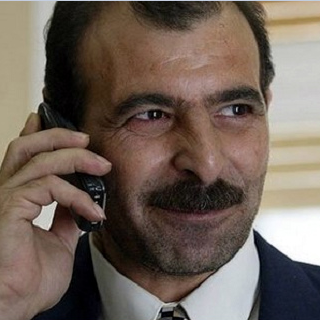 15 January 2010
Syria Anwar Al-Bunni remains in detention
Syrian lawyer Anwar al-Bunni remains detained in the notorious Adra-prison, located just outside Damascus. It is reported that Anwar al-Bunni has been imprisoned in harsh conditions and has been subjected to abuse by his prison guards. In April 2007 Anwar has been sentenced to five years in prison for 'spreading of false information'.
Al-Bunni was arrested together with nine others after signing an appeal for reform in relations between Syria and Lebanon in May 2006. The so-called 'Beirut-Damascus Declaration' was published in the Lebanese capital in May 2006 and signed by nearly 300 Syrian and Lebanese intellectuals. The Declaration led to repressive action by the Syrian government. In the same period, Al-Bunni was briefly director of a human rights organization in Syria, which was financed by the European Union and established by a Belgian NGO. Al-Bunni's human rights training centre was closed in March 2006 before it even started its activities.
Anwar al-Bunni is one of the most prominent human rights advocates in Syria. As a lawyer he defended persons who were prosecuted for expressing their opinions. Further, he co-founded the Syrian Human Rights Association, and was member of the Freedoms Centre for the Defense of Journalists and Journalism in Syria and the Committee for the Defense of Prisoners of Conscience. For years, Al-Bunni has been intimidated and threatened in his efforts for human rights, in particular the freedom of expression. His criticism on acts of torture in Syrian prisons and his pleas for democratic reform in Syria made him an object of repressive actions by the authorities. The Bar Association in Damascus has also been involved in this.