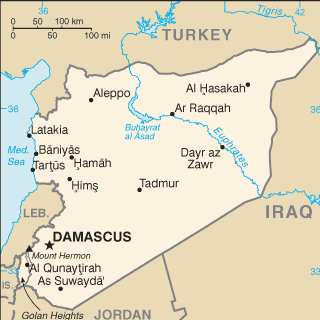 19 March 2014
Syria Call for release human rights defender Mazen Darwish
A joint letter on 17 March 2014, signed by over 60 international organizations, calls for the immediate and unconditional release of human rights defender Mazen Darwish and his colleagues Hani Al-Zatini and Hussein Ghareer.
The United Nations Security Council demanded the release of all arbitrarily detained people in Syria on February 22, 2014. Darwish and his colleagues, held in violation of international standards by government authorities for over two years, are in the Adra central prison in Damascus pending trial before the Anti-Terrorism Court. On March 10, the head of the Anti-Terrorism Court postponed the men's trial for the seventh consecutive time, to March 24. The trial has failed to comply with international fair trial standards, the organizations said. The detainees have not seen the evidence against them, and fear that evidence extracted under torture may be used against them.
To read the entire letter, please click here.
Hearing 24 March 2014
Following two years of arbitrary detention, allegations of torture in detention and repeated postponements of court hearings, on 24 March 2014, the Terrorism Court heard the prosecutor presenting charges of "promoting terrorist activities" against human rights defenders Messrs Mazen Darwish, Hani Al-Zitani and Hussein Ghareer.
At the hearing, the prosecution requested that the human rights defenders receive the maximum punishment if they are convicted on those charges, 15 years imprisonment with hard labour. The human rights defenders' defence team pointed out the lack of evidence for such allegations. Previous hearings were adjourned at the request of the prosecution due to its failure to gather evidence against the three men.
The defence also noted with concern that the defendants are civilians, whose case does not fall under the jurisdiction of the Terrorism Court, and demanded that the case be transferred a civilian court. The hearing was adjourned to 18 June 2014.