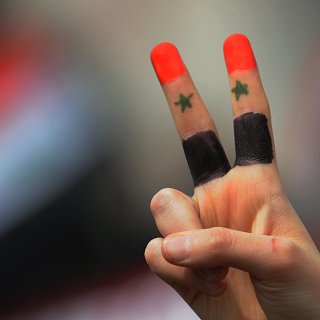 20 May 2011
Syria crackdown also hits human rights lawyers
The unrest in Syria has been going on for weeks, but has so far seemingly only resulted in numerous arrests of people who can in one way or another be associated with the protests. Arrests of family members and neighbors of protesters and dissidents seem to be used as leverage.
The security forces in Syria are very active and have lists enumerating the protesters, political dissidents and human rights activists they want to arrest. Therefore, many of them have been forced to go into hiding.
This is also true for Razan Zeitouneh, a 34-year-old lawyer who mostly represents political prisoners. She feared to be arrested after having been harassed continuously by the security forces over the last weeks. On 30 April 2011, security forces tried to arrest her husband (Wa'il al-Hamada). When he escaped, his 20-year-old brother (Abdel Rahman al-Hamada) was arrested in his place.
On 12 May, Razan's house was searched by the security forces. Again, they couldn't find Razan, but this time, her husband was arrested. It is still unknown where the two brothers are being held. Their arrests possibly serve to compel Razan to surrender herself to the authorities. Razan's parents have also been forced into hiding to avoid arrest. Below this article, you can see an interview with Razan of 21 May 2011 by CNN's Anderson Cooper.
81-year-old human rights lawyer Haitham al-Maleh, who was released from prison on 8 March 2011, has also been forced into hiding. After being released in March, he immediately resumed giving interviews to foreign media, expressing his critical opinion.
Activist and lawyer Hassan Abdel Azim, also 81, was arrested on 30 April 2011 and released on 10 May. Besides his work as a human rights lawyer, he is spokesmen for the 'National Democratic Rally', an opposition party, and Secretary General to the Arab Socialist Union party.
On 13 May 2011, 32-year-old human rights lawyer Catherine al-Talli was arrested by security forces. After a few days and after being brought before the investigative judge of the Criminal Court, she was released.
L4L continuously monitors the situation and discusses with fellow organizations what action could be taken.