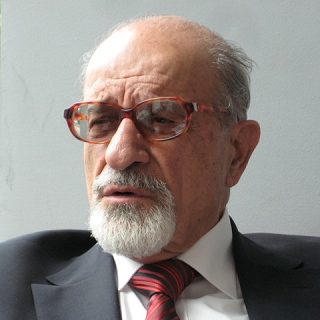 11 December 2009
Syria Dutch government concerned about fate Haitham al-Maleh
The Dutch Minister of Foreign Affairs, Mr. Verhagen, has expressed his concern about the fate of the 78 year old Syrian lawyer Haitham Al-Maleh on 10 December 2009. According to Verhagen "it would be a nice gesture of the Syrian authorities to no longer detain Al-Maleh in a prison but to enable him to await his trial at home, especially on International Human Rights Day, and taking into account his fragile constitution." Mr. Al-Maleh is a well-known human rights lawyer who won the Dutch 'Geuzenpenning', a Dutch human rights award, in 2006.
He was arrested on 14 October 2009, possibly in relation to a telephone interview that was broadcast on television on 12 October 2009. In the interview, Al-Maleh criticized the continuing suppression of freedom of speech in Syria. Here you can read more about the content of the interview.
On 3 November 2009 Mr. Al-Maleh appeared for a military tribunal in Damascus. He is charged with 'the spreading of false information that was damaging for the morale of the nation', 'the diminishing of national sentiments' and 'slandering a government institution'. He is facing 15 years in jail. After a period of uncertainty, it became clear where he is being held, namely in the notorious Adra prison in Damascus.
L4L is still seriously concerned about the physical and mental state of Haitham al-Maleh. That is why we have called upon the Syrian authorities to make sure that all human rights lawyers in Syria can practice their profession freely, to release Mr. Al-Maleh and to guarantee his personal integrity and safety.