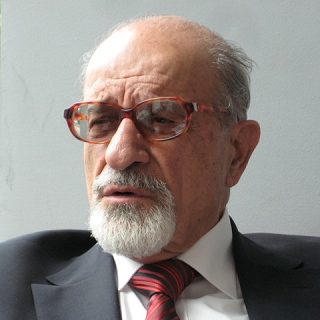 2 August 2010
Syria Haitham Al-Maleh sentenced to 3 years
On 7 July 2010, Haitham al-Maleh was sentenced to 3 years imprisonment by the Syrian Secondary Military Court. The 79-year-old human rights lawyer was charged with 'the spreading of false information that was damaging for the morale of the nation', 'the weakening of national sentiments' and 'slandering a government institution'. He was held in detention since October 2009, when he was arrested after he had given a phone interview two days earlier. During the proceedings, the prosecution cited several newspaper articles in which Al-Maleh had expressed criticism on, among other things, the state of emergency that has been in place since 1963 and the oppression of the freedom of expression, as evidence to support the charges. Lawyers enjoy, like every citizen, a right to freedom of expression and cannot, on the basis of vague charges, be silenced.
The proceedings did not meet international standards. For instance, Al-Maleh had very limited access to his defense and the presumption of innocence was at issue. The fact that he stood trial before a military instead of an ordinary court is, according to Wilder Tayler, the Secretary General of the International Commission of Jurists, in contradiction with international law, as can be read in a common statement of several international organizations. Besides the arbitrary arrest and the recent judgment on dubious grounds there are concerns relating to Al-Maleh's vulnerable health, which suffers from the poor circumstances under which he is detained.
Dutch Minister of Foreign Affairs Maxime Verhagen condemned the verdict and called for the release of Al-Maleh. He also brought the case to the attention of his European colleagues, as becomes clear from a statement on the website of the Ministry. "The conviction of Al-Maleh, a prominent lawyer and the face of the human rights movement in Syria, again points to a lacking respect for human rights and civil liberties within the country," according to Verhagen. Al-Maleh was afforded the Dutch 'Geuzenpenning' for his human rights work in 2006. On 26 July, European Union High Representative Catherine Ashton condemned the conviction.
The conviction of Al-Maleh seems to fit into a broader effort to silence human rights lawyers: two weeks before the judgment, Al-Maleh's former client Muhanad al-Hassani, was also sentenced to 3 years in prison. His arrest was also arbitrary, and the evidence was insufficient according to international standards. These convictions show that the legitimate work of lawyers (and others) who exert themselves to improve the human rights situation in Syria is under great pressure.
While L4L was present at several hearings in the case of Al-Hassani in May and June 2010, this was not possible in the case of Al-Maleh since he stood trial in a military court, where foreign observers are not allowed.