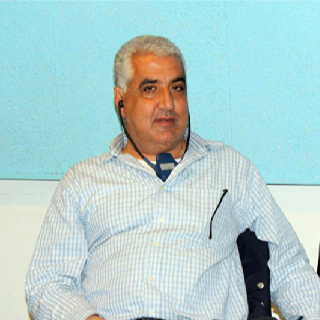 7 October 2015
Joint statement for release of Khalil Maatouk
The Syrian government should immediately and unconditionally release the prominent human rights lawyer Khalil Maatouk and his colleague Mohamed Zaza, 51 organizations, including Lawyers for Lawyers, said on 6 October 2015, three years after their arrest.
Maatouk, director of the Syrian Center for Legal Studies and Research, is a human rights lawyer who has been defending peaceful activists for more than 20 years. Since October 2nd 2012, Khalil Maatouk is being illegally detained by the Syrian government as he was arrested with his colleague and assistant Mohammed Zaza at a government security checkpoint during his commute between his home in Sehnaya and his office in Damascus. It is believed that his detention is directly related to his legitimate peaceful work in defense of human rights.
Released detainees have indicated that the two men are being held by the Syrian authorities, who appear to move them among various detention facilities in Damascus, including the 'Palestine Branch', a detention center run by Military Intelligence. Despite repeated requests by their families and lawyers for information about their fate, their whereabouts are still unknown. Khalil Maatouk's health is seriously at risk as he suffers from advanced lung disease and is denied medical care.
In 2015, Khalil Maatouk ended second on the shortlist of the jury of the L4L Award.
Click here to view the complete statement.