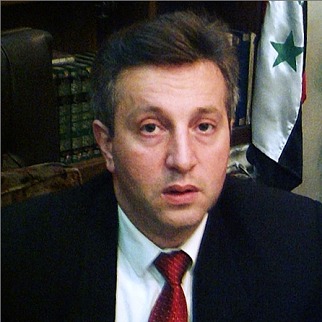 30 July 2011
Syria Letter L4L & LRWC to Syrian Bar Association
In a joint letter to the Syrian Bar Association (also in Arabic), L4L and Lawyers' Rights Watch Canada (LRWC) called upon the Bar Association to annul the disbarment-for-life of Muhanad al-Hasani. By doing so, it would reconfirm the decision taken by the Syrian authorities in June 2011 to release Al-Hasani, and enable Al-Hasani to finally continue his work after having spent two years in detention.
L4L and LRWC also urged the Bar Association and its local branches, in coherence with the obligations binding upon them, to give more and visible support to suppressed lawyers. The pressure on lawyers in Syria is still increasing. Lawyers take part in protests throughout the country to support their colleagues in detention. On several occasions, lawyers have assaulted or even arrested during or after having participated in the peaceful protests. Some of the arrested lawyers have been tortured during their detention. The Bar Association seems to renounce its primary responsibility, the protection of its members.
L4L arranged a letter writing campaign. Click here for the letters that were send.
According to the International Bar Association's Human Rights Institute (IBAHRI), the Syrian Bar Association needs to reform itself thoroughly if it wants to retain its current position within the international legal community. It suggests so based on the fact finding mission that it undertook in March 2011 following Al-Hassani's conviction. The IBA is very critical on the ruling Baath Party's interference with the Bar Association. Where the Syrian Bar Association used to be an advocate of the rule of law, 'the organization has, in recent years, pursued other goals', according to the researchers. Download the report, entitled 'Human Rights Lawyers in Syria: a watershed for the Rule of Law'.