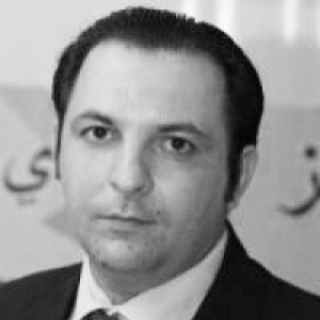 11 August 2015
Mazen Darwish released
On 10 August 2015, human rights defender Mazen Darwish was conditionally released following more than three years in prison.
Mazen Darwish is a human rights defender and journalist from Syria. Despite obtaining a law degree, he was never admitted to the Bar to work as a lawyer due to his human rights activities. In 2000, he founded the Syrian Center for Media and Freedom of Expression (SCM), creating the first ever NGO in Syria. He has repeatedly condemned the use of excessive force against civilians, advocated for freedom of expression, and fought for the rights of journalists.
In March 2014 Mazen Darwish was charged with "publicising terrorist acts"' under Article 8 of Syria's 2012 Anti-Terrorism Law following his arrest by authorities on 16 February 2012, along with 13 of his colleagues.
In January 2014, the UN Working Group on Arbitrary Detention (WGAD) found that Mazen Darwish and two of his colleagues had been arbitrarily detained and called for their immediate release.
Despite his release, Mazen Darwish is still on trial before the Syrian Anti-Terrorism Court. The trial against him and his colleagues, which had already been rescheduled twenty-five times since February 2013, is scheduled for 30 August 2015.
Lawyers for Lawyers welcomes the release of Mazen Darwish and calls upon the Syrian government to drop all charges against him.