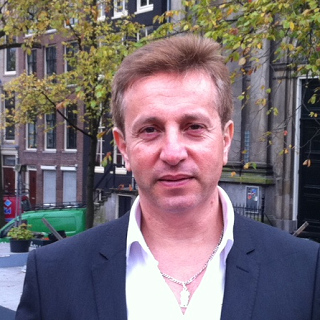 3 November 2010
Syria Muhanad al-Hassani beaten in prison
On 28 October 2010, Muhanad al-Hassani, the Syrian lawyer who was recently honored for his work as a human rights lawyer with the Martin Ennals Award and the Amsterdam Dean's Award, was attacked by a cell mate. It caused a cut in his forehead that required 10 stitches, and the swelling of his right eye and cheek. The presumed attacker is Mohammad Hamadi who is serving time for rape and armed robbery. The incident was investigated by the prison authorities, but despite a request from Al-Hassani, this did not lead to the transfer of the attacker. For this reason, and because other detained human rights defenders have been attacked in a similar way in Syrian prisons in the past, the risk that Al-Hassani will be attacked again is unacceptably big.
Therefore, the authorities need to take action immediately, to ensure the physical integrity of mr. Al-Hassani. The attacker needs to be transferred to another cell. Furthermore there needs to be carried out a thorough, independent and impartial investigation into the above-mentioned attack, the result of which must be made public, in order to bring all those responsible to justice.
Moreover, any disciplinary measures against Al-Hassani should be revoked. Al-Hassani was placed in solitary confinement because of the incident on 2 November, and was brought back to his normal cell on 6 November 2010, after all prisoners of opinion in the entire Adra prison went on hunger strike.
L4L organized a letter writing campaign for Al-Hassani in October 2010. You can find the letters that were sent at the time here.
Here you can find a joint statement from 8 human rights organizations, who jointly call upon the Syrian authorities to investigate the incident and end Al-Hassani's solitary confinement.