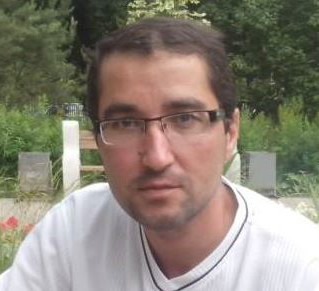 28 September 2016
Concerns about arrest lawyer Jamshed Yorov
Lawyers for Lawyers is concerned about the arrest and detention of lawyer Jamshed Yorov. We have reason to belief that his arrest is connected to his legitimate activities as attorney, and shared our concerns in a letter to the Tajik authorities.
Jamshed Yorov represented Muhammadali Hayit, the deputy chairman of the banned opposition Islamic Renaissance Party of Tajikistan (IRPT).  On June 2, 2016, Mr. Hayit was sentenced to life imprisonment after a closed-door ruling by Tajikistan's Supreme Court. Hereafter, Jamshed Yorov was arrested and detained on 22 August 2016 on suspicion of 'dissemination of a state secret'. Allegedly, Atty. Yorov would have disclosed information about the closed-door ruling against Mr. Hayit. We were informed that under Tajik law, court rulings can no longer be a state secret after their announcement.
This case is not an isolated one. Jamshed Yorov is at least the third Tajik lawyer representing members of the IRPT that has been arrested. In September and October 2015, lawyers Buzurgmehr Yorov and Nuriddin Makhkamov were arrested. Atty. Yorov was initially charged with fraud related charges. In December 2015, authorities added charges of "arousing national, racial, local or religious hostility" and extremism. Nuriddin Makhkamov faces swindling charges. At the time of their arrest, both lawyers were representing members of the IRPT. When the trial against Attys. Yorov and Makhkamov started on May 3, it was closed to the public.
Lawyers for Lawyers called on the Tajik authorities to immediately release Jamshed Yorov, Buzurgmehr Yorov and Nuriddin Makhkamov. Furthermore, in the absence of their release, their trials should be open to ensure due process rights and fair trials, and the evidence against them should be subject to public and independent scrutiny.
Meer nieuws uit Tajikistan