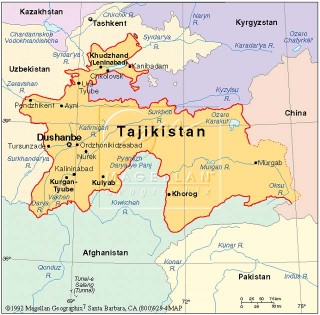 4 February 2015
Tajikistan Sentencing of lawyer Sukhrat Qudratov
Lawyers for Lawyers and the Law Society of England and Wales were concerned to learn the sentencing of Sukhrat Qudratov, a prominent defence lawyer in Tajikistan who had represented the former Minister of Industry, Zaid Saidov.
On January 13, 2015, a court of the Capital City of Dushanbe sentenced Qudratov to nine years in a penal colony for bribery and fraud. He will appeal the sentence. Qudratov was arrested on 21 July 2014 and was held in pre-trial detention since.
Lawyers for Lawyers and the Law Society fear that the prosecution of Qudratov may be related to his legal assistance and defence of the former Minister Zaid Saidov, who was arrested in November 2013 after announcing the creation of a new opposition party in the run up to the December 2013 presidential elections. Qudratov is the second of Zaid Saidov's lawyers to be detained. In March 2014, Fakhriddin Zokirov, another lawyer defending Mr. Saidov, was arrested on forgery charges. He was released after eight months under the condition that he would no longer defend Saidov.
Lawyers for Lawyers and the Law Society called on the Tajikistan authorities to immediately release lawyer Qudratov.
Meer nieuws uit Tajikistan