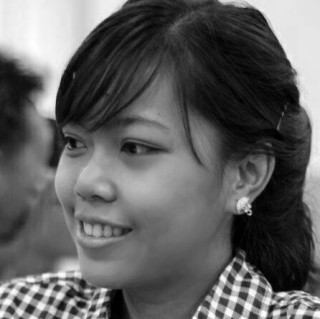 11 May 2016
Concerns over intimidation lawyers
Lawyers for Lawyers, Lawyers' Rights Watch Canada (LRWC) and the International Commission of Jurists (ICJ) wrote a joint-letter to the Lawyers Council of Thailand (LCT) expressing concern over two cases of intimidation and harassment against human rights lawyers. Lawyers Sirikan Charoensiri and Benjarat Meethien both face criminal proceedings – seemingly as a result of the legal representation they have provided in so-called 'political' cases.
Sirikan Charoensiri
On 2 February 2016, Sirikan Charoensiri received two summons to appear at the Chanasongkram Police Station to be charged with two offences under the Criminal Code of Thailand: "giving false information regarding a criminal offence" and "refusing to comply with the order of an official".
On 27 June 2015, Sirikan Charoensiri refused to consent to the police to search her car in order to search for evidence belonging to her clients (14 students arrested on 26 June 2015 after carrying out peaceful protests). The charges against her seem to be connected to her having filed a complaint with the police when they proceeded to impound her car and evidence contained therein. The case against her is currently in the investigation phase, pending a formal indictment. Ms Charoensiri was summoned to appear before the public prosecutor on 12 May 2016.
Benjarat Meethien
The case against Benjarat Meethien relates to one of her clients, who is a defendant in the 'Khon Kaen Model' case. He was subsequently accused of involvement in another case, despite the fact that he was in detention in the Khon Kaen Central Prison at the relevant time.
Benjarat Meethien filed a report to the police alleging malfeasance, false reporting and falsifying evidence against, amongst others, the legal chief of the NCPO. On 8 December 2015, a complaint was filed against Benjarat Meethien for criminal defamation and falsely reporting the case to the police. On 28 January 2016, Benjarat Meethien was formally charged with "giving false information regarding a criminal offence" and defamation. Benjarat Meethien's case is also in the investigation phase and pending a formal indictment.
Lawyers for Lawyers will continue to closely monitor these cases.