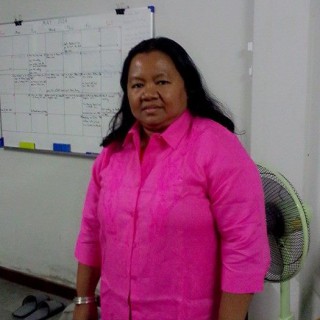 21 November 2014
Meeting between lawyer and local communities interrupted by military
On 11 November 2014, a meeting between lawyer Sor Rattabanee Polkaw and members of local communities in Udon Thani Province, North-Eastern Thailand, was interrupted by members of the military and the police.
Ms. Polkaw is a human rights lawyer from the Community Resources Centre (CRC), and visited the Udon Thani region for legal consultations with communities from eight provinces of the Mekong river basin. They were planning to talk about a case related to the environmental impact of the construction of the Xayaburi hydroelectric dam on the Lower Mekong River. As a potential result of the Xayaburi hydroelectric dam construction, around 2,100 people are in danger of eviction and resettlement, and more than 202,000 people living in the surrounding area may be negatively affected due to loss of their agricultural land and gardens. The Miong communities are therefore challenging the continuing of this project in various courts.
When Ms. Polkaw arrived at the place of the meeting on 11 November 2014, she saw that the military were present and she enquired about their reasons for being there. The officers responded that they were aware of a meeting that was planned with a lawyer and informed her that she is obliged to ask permission from the military authorities each time she plans to have such a meeting. Ms. Polkaw stated that she was planning to have a legal consultation with community members, which is a legitimate activity for a lawyer, and that she had never previously heard that such meetings require special permission. The military forced her to sign a letter obliging her to seek permission for further meetings. The officers observed the rest of the meeting. Ms. Polkaw asked for permission that same day for permission, and was granted this permission, but the military authorities stayed to attend the (private) consultations.The next day, on 12 November 2014, the legal consultations continued and the military authorities once again attended the consultations.
The Basic Principles on the Role of Lawyers provide that: "Governments shall ensure that lawyers are able to travel and to consult with their clients freely both within their own country and abroad", and "governments shall recognize and respect that all communications and consultations between lawyers and their clients within their professional relationship are confidential".
Lawyers for Lawyers therefore calls on the Thai authorities to guarantee in all circumstances that human rights lawyer Sor Rattanamanee Polkaw is allowed to carry out her legitimate legal work and meet with her local communities privately, without interference from local military and police.