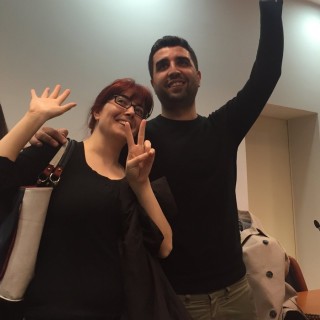 6 May 2016
Joint letter to Special Rapporteurs on detention lawyers
Lawyers for Lawyers, together with other organizations, called on United Nations Special Rapporteurs to urge the Turkish authorities to withdraw all charges against human rights lawyers Ayşe Acinikli and Ramazan Demir, and to release them with immediate effect.
The letter was sent to five Special Rapporteurs of the United Nations, including the UN Special Rapporteur on the Independence of Judges and Lawyers, and the UN Working Group on Arbitrary Detention.
Arrests of lawyers
In the early morning of 16 March 2016, police raided the houses and offices of nine lawyers in Istanbul, Turkey. After the search, lawyers Ramazan Demir, İrfan Arasan, Ayşe Acinikli, Hüseyin Boğatekin, Şefik Çelik, Adem Çalışçı, Ayşe Başar, Tamer Doğan and Mustafa Rüzgar were arrested and taken into custody. The charges are unknown since the case file on the arrests is confidential. Allegedly the lawyers are arrested on suspicion of having ties with a terrorist organization.
All lawyers were released from pre-trial detention on Saturday 19 March 2016 by the decision of the interrogation judge. However, on 22 March, new arrest warrants were issued against four of them. Two lawyers were re-arrested immediately after and were released a couple of days later. Ramazan Demir and Ayşe Acinikli were re-arrested on 6 April 2016 and have been held in pre-trial detention since.