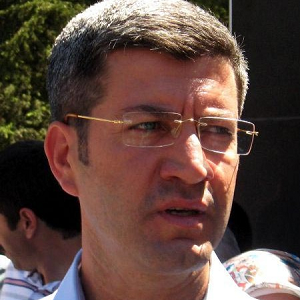 11 January 2014
Turkey Lawyer already 4 years in pre-trial detention
Muharrem Erbey, a Turkish lawyer, is one of the 152 prominent members of political and civil society organisations that stand trial together, in one single trial in Turkey. Since 24 December 2009, when he was arrested in the early morning by an anti-terror unit, he has been in pre-trial detention.
As a lawyer, he stood by victims of human rights violations, extrajudicial killings and enforced disappearances. He also represented some of his clients before the European Court of Human Rights. Furthermore, he is vice president of the Human Rights Association of Turkey (IHD) and president of the local branch of the IHD in his hometown Diyarbakir in south-eastern Turkey.
Formally he is charged with membership of an illegal organisation, but there are indications that he is being prosecuted because of his work as lawyer and human rights defender. The trial against Erbey and 151 others began in October 2010. The next hearing in this trial will take place on 13 January 2014. The defendants face imprisonment terms varying from 15 years to life.