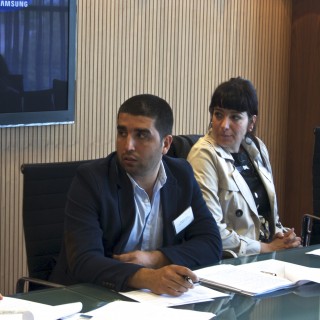 28 November 2013
Turkey Ramazan Demir is facing prosecution
Ramazan Demir, one of the guest speakers on the L4L-Award seminar in May 2013, has been charged with "insulting or (…) offending the dignity of a public authority in the performance of his duties", pursuant to Section 125 of the Criminal Code which provides for up to two years of imprisonment. The charges are based on defence speeches he made during the trial against 44 journalists who are suspected of ties with the KCK. During a hearing held on November 16, 2012, Mr. Demir challenged the capacity of the Prosecutor to determine in the indictment that a group of journalists facing charges were conducting activities that are not "normal" nor "independent". Mr. Demir also requested the court to call and hear an expert to testify before the Court on what can constitute normal and independent journalistic activities. The Silivri Prosecutor conducted an investigation, decided to charge lawyer Ramazan Demir and, on September 9, 2013, obtained authorisation from the Justice Ministry to file the indictment. 
L4L has, together with Lawyers Rights Watch Canada and Fair Trial Watch, sent a letter to the Turkish authorities to call upon them to drop the charges against Ramazan Demir unconditionally.
Furthermore, L4L is organising a letter writing campaign to support Ramazan Demir. Help him too, and join this campaign!