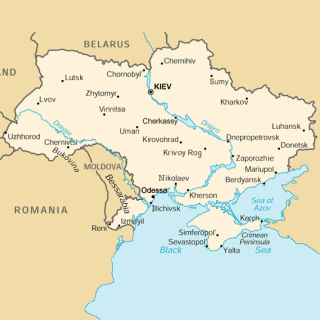 1 May 2016
Lawyer Yuri Grabovski killed
On 25 March 2016, police discovered the body of Ukrainian lawyer Yuri Grabovski. The lawyer was reportedly found shot and buried near the Kiev-Odessa main route. Yuri Grabovski had been acting as the defence lawyer in a high profile and deeply politicised case since 2015 and had repeatedly denounced the harassment and intimidation he was subjected to by the Ukrainian authorities. This was reported by Amnesty International on their website.
Yuri Grabovski was the managing partner of law firm 'Garbovsky and Co'. Together with his colleague Oksana Sokolovskaya, he represented Russian national Aleksandr Aleksandrov, who along with Evgeniy Yerofeyev, was detained in 2014 May in the Lugansk Region in Eastern Ukraine and accused of terrorism and a number of other crimes. He was last seen in his office in Kyiv on the evening of 6 March after taking documents relating to the case from his safe and leaving with an unknown man.
Since they started working on the case, both Oksana Sokolovskaya and Yuri Grabobski have repeatedly spoken publicly about the harassment and intimidation they have been subjected to by the Ukrainian authorities which, they have said, was an attempt to obstruct them from effectively defending their clients.
Principle 17 of the UN Basic Principles on the Role of Lawyers reads: 'where the security of lawyers is threatened as a result of discharging their functions, they shall be adequately safeguarded by the authorities.' Therefore, urgent measures to guarantee the security of lawyers should be taken.
Lawyers for Lawyers calls on the Government of Ukraine to immediately and thoroughly investigate the case and bring those responsible to justice.