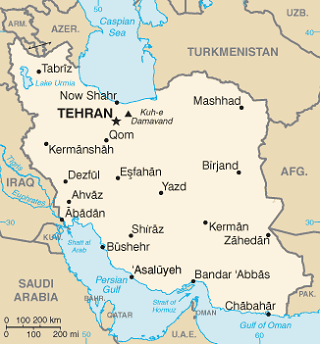 24 April 2020
UN urges Iran to immediately release amongst others prisoners of conscience at risk of COVID-19
Lawyers for Lawyers welcomes the initiative from UN human rights experts on 17 April 2020 to call on Iran to expand its temporary release of thousands of detainees to include prisoners of conscience and dual and foreign nationals still being held despite serious risk of COVID-19 infection. Iran has been hit hard by COVID-19 and some prisoners are at great risk from COVID-19 due to their age or underlying health conditions. The UN human rights experts call on the authorities to immediately release them.
The UN human rights experts commended the reported temporary release of 100,000 prisoners since a 26 February 2020 order by the head of judiciary, which included prisoners of conscience and dual and foreign nationals. However, most prisoners of conscience, human rights defenders, conservationists and dual and foreign nationals remain imprisoned.
The experts highlighted the case of human rights lawyer Nasrin Sotoudeh among others human rights defenders and dual nationals. Nasrin Sotoudeh had requested temporary release but is until today still in prison. Ms. Sotoudeh has been on a hunger strike since 16 March 2020 in protest over the non-release of prisoners of conscience.
According to the UN human rights experts, Iran's prisons have long-standing hygiene, overcrowding and healthcare problems. They urge the Iranian authorities to implement measures consistent with their obligations under the International Covenant on Civil and Political Rights, including the right of persons deprived of their liberty to be treated with humanity and with respect for their inherent dignity, and the right to life.
Lawyers for Lawyers is worried about the current situation of the human rights lawyers in in Iran and has expressed repeatedly concerns in view of serious threats to life and health, as a result of the COVID-19 pandemic. Earlier Lawyers for Lawyers called upon the Islamic Republic of Iran to immediately release all human rights lawyers unjustly jailed in Iran, including Nasrin Sotoudeh and Amir Salar Davoodi.