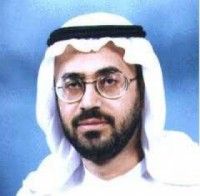 23 November 2012
UAE Human rights lawyer Al-Roken still in prison
On 17 July 2012, Mohamed Al-Roken, a prominent human rights lawyer from the United Arab Emirates, was arrested near his home by security forces.
Dr Mohamed Al-Roken provided legal assistance to victims of human rights abuses in the UAE, including to other human rights defenders. Before he was arrested, he defended the "UAE 5" ; five human rights defenders who were convicted and sentenced to imprisonment by a UAE court for their human rights work in November 2011 and subsequently released as a result of a Presidential amnesty.
Before his arrest Mohamed Al-Roken was busy relaying the news of the arrest of other human rights defenders to the outside world.
Various organisations, amongst which the European Union, have condemned the arrests of human rights defenders in the United Arab Emirates.
In the meanwhile, Al-Roken is still detained, and his lawyers are not allowed to visit him. From reliable source L4L learned that there is reason to believe that Al-Roken is the victim of torture in prison.
L4L has grave concerns on the situation of Al-Roken, and is currently considering what actions to take for him.