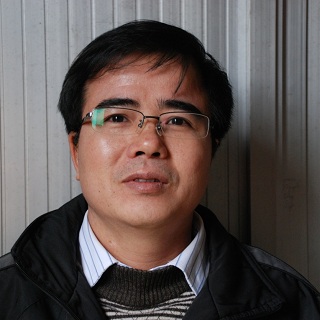 19 February 2014
Vietnam Appeal Court upholds sentence Le Quoc Quan
On 18 February 2014, an appeals courts in Vietnam upheld the verdict against lawyer Le Quoc Quan. He was arrested on 27 December 2013 and sentenced to 30 months' imprisonment on charges of 'tax evasion'. 
Members of the EU Delegation to Vietnam, as well as representatives of the US and Canadian embassies, were allowed to attend the trial, but were kept in a separate room and had to watch the trial on a video screen. Le Quoc Quan's lawyer, wife and mother were also present. About 100 supporters who were not allowed to attend protested outside the court. The trial took a total of four hours, and the verdict was returned within 30 minutes. 
The EU Delegation has released a statement expressing its concern over the outcome of the trial. The delegation also called upon the authorities of Vietnam to take necessary steps to remedy Le Quoc Quan's situation, in line with the opinion of the UN Working Group on Arbitrary Detention (WGAD). In August 2013, the WGAD found his detention to be arbitrary for violation of fair trial standards.
L4L is disappointed with the outcome of the trial, and will keep on campaigning for Le Quoc Quan's release. Together with a broad coalition of NGO's, L4L issued a press release in which the organisations call on the government of Vietnam to comply with the decision of the United Nations Working Group and release Le Quoc Quan immediately.