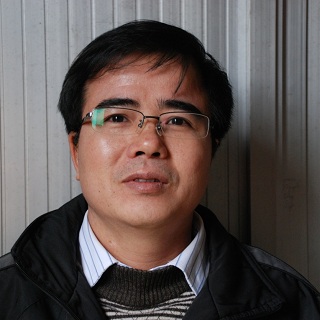 4 July 2013
Vietnam L4L writes to EU, Canadian, Australian and Japanese governments
Together with 11 NGO's, L4L has sent a letter on 1 July 2013 to all Ministers of Foreign Affairs of EU-countries, Canada, Australia and Japan to request special attention to the unlawful arrest, detention and the upcoming trial of the prominent Vietnamese lawyer, blogger and human rights defender Mr. Le Quoc Quan. Furthermore, a letter was sent to Catherine Ashton, the High Representative of the European Union for Foreign Affairs and Security Policy.
Like many Vietnamese human rights lawyers, bloggers and activists, Mr. Le Quoc Quan has regularly been subject to arbitrary arrest and has been on constant surveillance. On 27 December 2012, Quan was arrested by the police in Hanoi while dropping off his daughter at school. The police also searched his office and home and confiscated some documents. They apparently read out a warrant, but did not give it to Mr. Le Quoc Quan's family. The police told his family that he would be charged under Article 161 of the Criminal Code, which relates to tax evasion. If condemned, he risks three years in prison and a heavy fine. His trial was to start on the 9th of July 2013, but on that day it was postponed until further notice.
L4L has reason to believe that this recent arrest of Mr. Le Quoc Quan as well as the previous arbitrary arrests and constant harassment are directly linked to Mr. Le Quoc Quan's work in the defence of human rights. 
The presence of international observers may encourage the Vietnamese Government to respect their international human rights obligations. The organizations therefore have respectfully requested the Ministers of Foreign Affairs to send high-level delegations to attend the trial. In addition, the organizations urged the ministers to raise their concerns with the Vietnamese Government and request for the immediate and unconditional release of Le Quoc Quan.