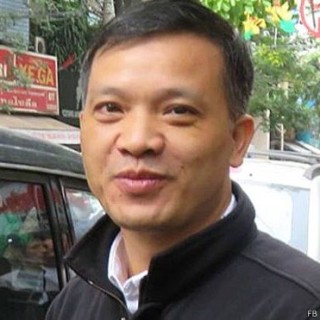 21 April 2017
Petition update WGAD on Nguyen Van Dai
Nguyen Van Dai is the co-founder of the Vietnam Human Rights Committee and a prodemocracy activist. He has provided legal assistance to government critics and members of religious minorities.
On 16 December 2015, Nguyen Van Dai was arrested when he was on his way to meetings with EU delegates, on charges of "Conducting Propaganda against the Socialist Republic of Vietnam" under Article 88 of the Penal Code. His house was searched, items of property seized, and he was transferred immediately to a detention centre. Nguyen Van Dai was held incommunicado for more than one year.
This is not the first time Nguyen Van Dai was arrested. In 2007, Van Dai was sentenced to 4 years imprisonment, also for spreading propaganda against the state. After he served his sentence in 2011, he was placed under house arrest for a while. All this has not stopped Nguyen Van Dai from promoting human rights. Besides his work as a lawyer, he writes blogs and articles about human rights in Vietnam.
L4L has been campaigning for Nguyen Van Dai's release since he was arrested. We will continue to closely monitor his case.